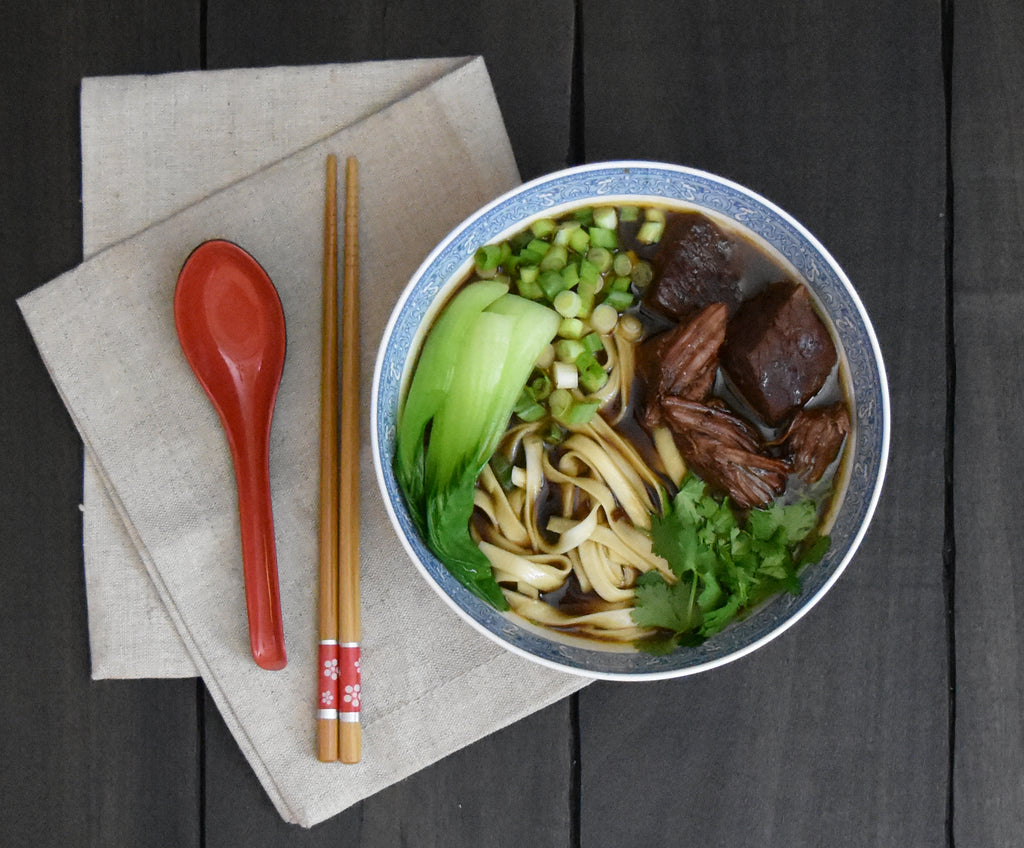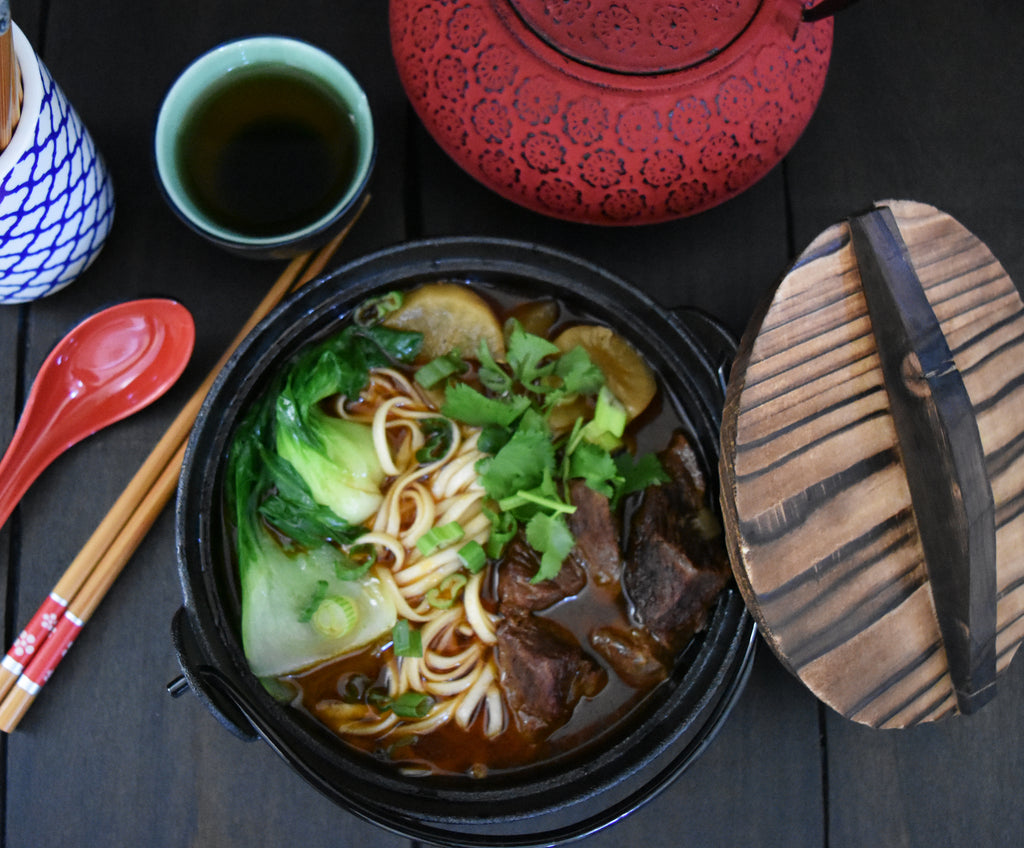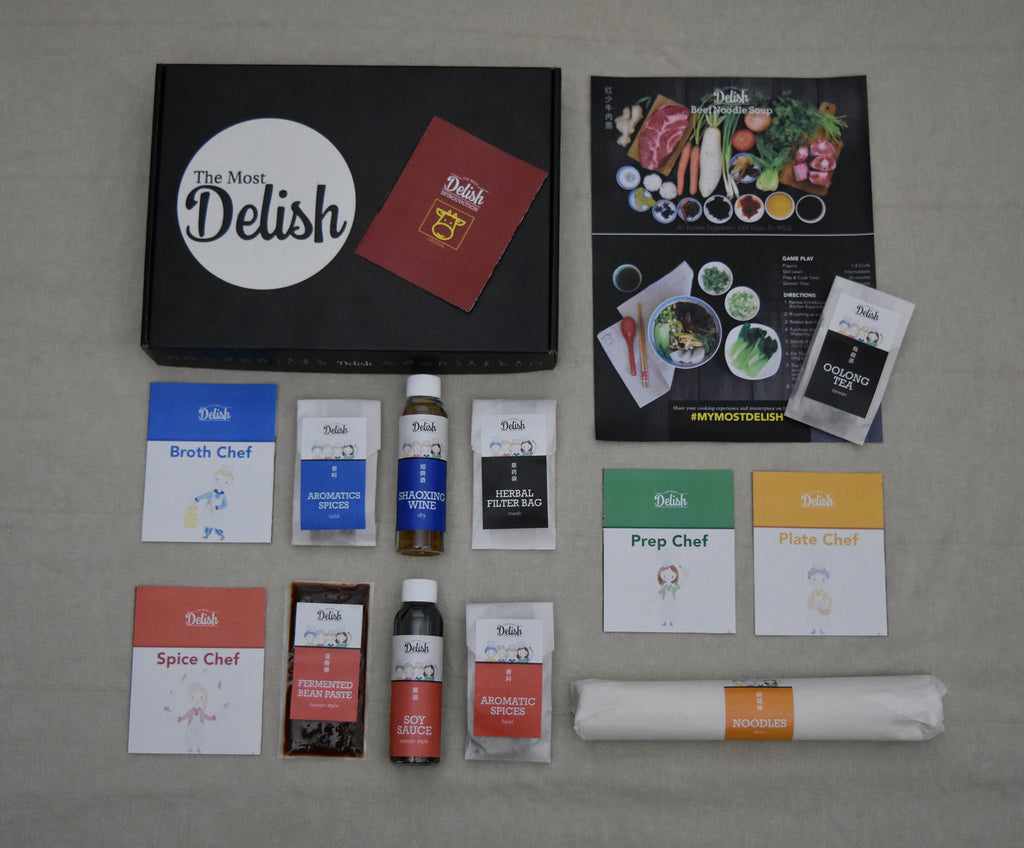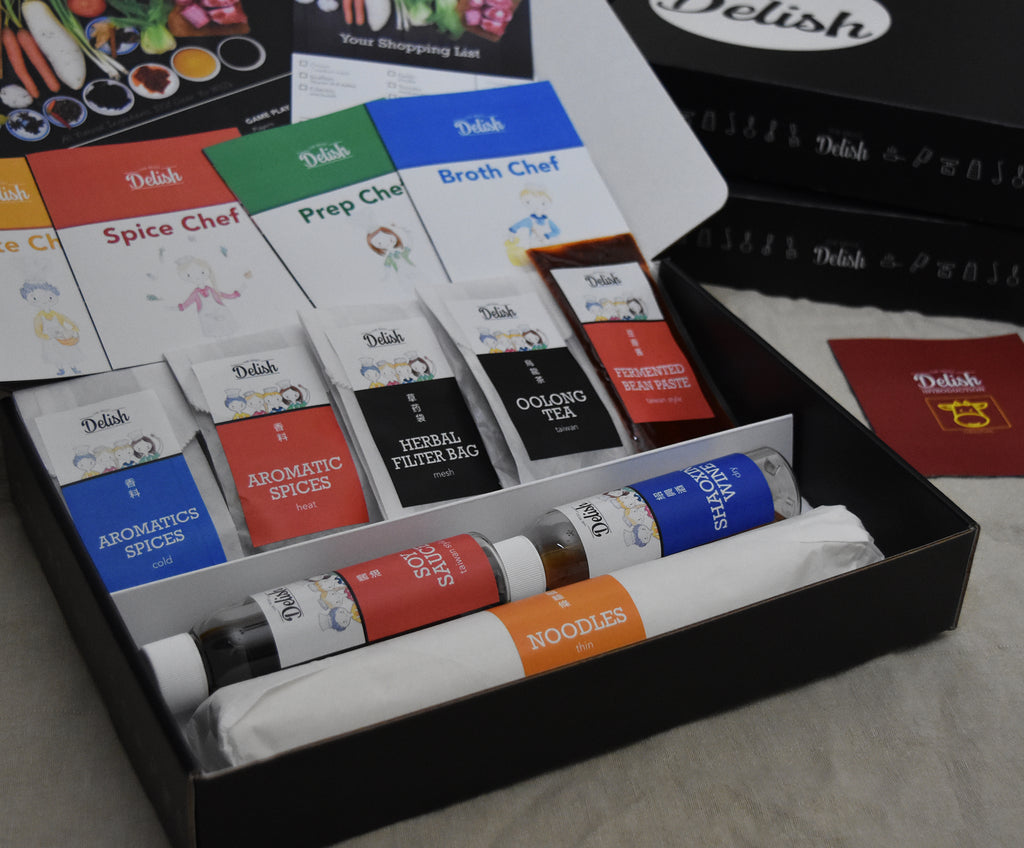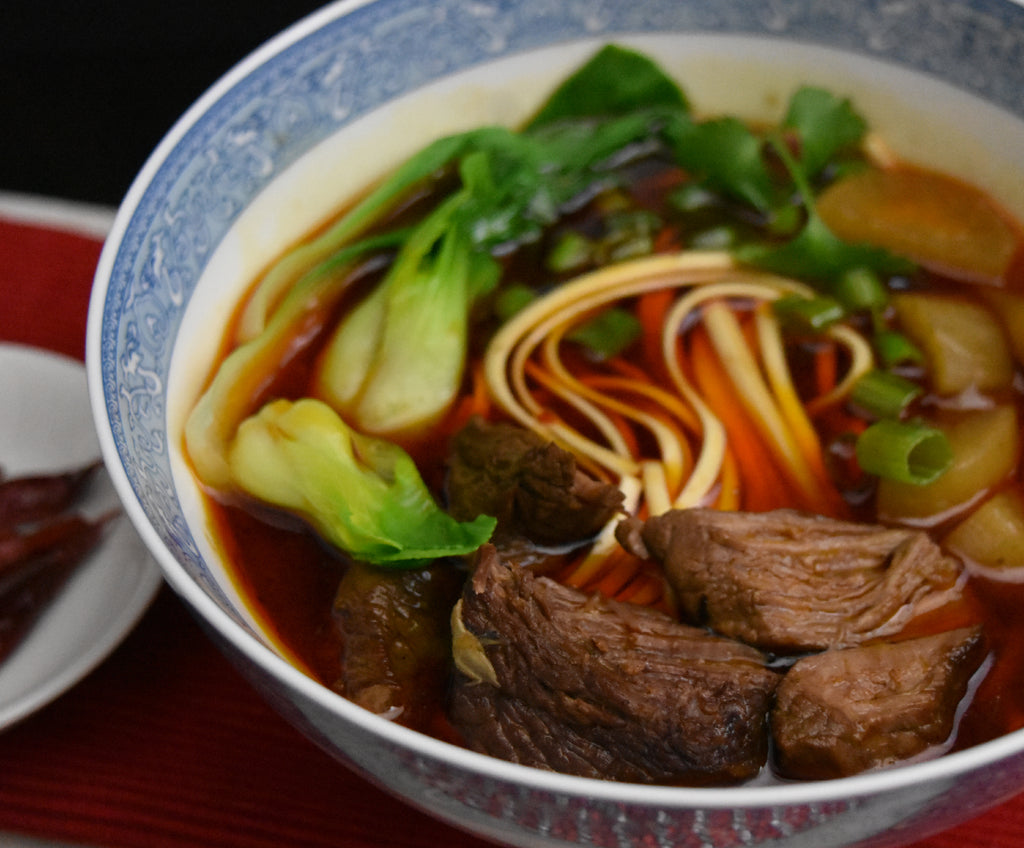 8-Bowl-Kit Taiwan Beef Noodle Soup
Meal Kit | In stock
This meal kit will propel you from a beginner noodle-cup intern to a legitimate miso ramen master chef. We send you hard-to-find ingredients so you can craft authentic, premium, restaurant-quality bowls from scratch. 
With easy-to-follow storyboards and tasks grouped into four chef roles, anyone can become a master chef, GUARANTEED! Although 1 chef is sufficient, this meal kit is designed for a fun dinner-game night with friends and family. The most delish meals are made and shared together. 
ABOUT BEEF NOODLE SOUP 
The iconic national dish of Taiwan, Beef Noodle Soup is flagrant, nutrient-dense and addictively delicious. Taiwanese beef noodle soup is a miso-based ramen with layered depths of umami notes and health benefits. A key ingredient, fermented broad bean paste, contains an abundance of active probiotics that is great for your digestive health and immune system. A nutritious bone broth soup base that is low in fat, rich in protein, gelatin, and collagen provide benefits for your joints, skin, and hair. This bowl is a slurp of health and delish.
---
MEAL KIT CONTAINS 8 SERVINGS
a serving is a bowl and serves 1 person. 
contains soy, wheat
---
Meal Kit
| | |
| --- | --- |
| Chefs: | 1 to 4 |
| Mastery Level: | Intermediate Ramen Chef |
| Prep Time: | 30 mins (4 chefs) ~ 45 mins (1 chef) |
| Simmer Time: | 2 hours |
| Servings: | 8 servings |
Ingredients in Box
Shaoxing Wine Fermented Bean PastePremium Soy Sauce Chinese CinnamonDried Orange Peel Dried GingerBay Leaf Rock Cane SugarPeppercornStar Anise Wheat Noodles-Thin
Your Shopping List
Tomato, Onion, Carrot, Scallions, Garlic, Cilantro, Bok Choy (or Spinach), Beef Chuck, Oxtail
The exact quantities to be purchased is included in your box.